Housing
---
The students could apply for the Overseas Students Dormitory in the campus.Students could apply for double room from the international department.The cost is 80 RMB per day for double room.TV, Phone(phone bills not included)Internet Access(internet bills not included), air-conditioner,bathroom, closest, safe box etc. are include the fee for the dormitory.
Dormitory for overseas students: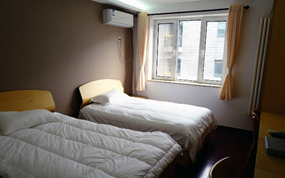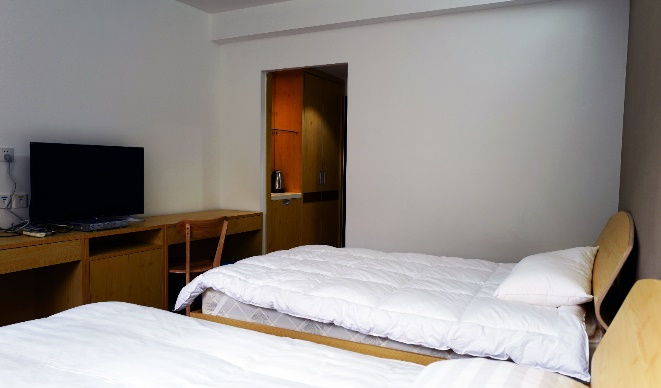 NOTE:
Every guests and students need to pay RMB300 as deposit. When you leave your room and all the things in your room are intact, we will give back the deposit.

For overseas students, the minimums period of lodging should be 30 days.

About fees of phones:
Long distance call RMB0.8/minute, local call RMB 0.3/ minute.
About fees of internet: (fees is up to internet date size you use)
RMB30/15G RMB20/8G RMB10/3G (for students)

RMB30/5G RMB20/2G RMB10/800MB (for guests)
From the year 2019, students who wants to live in students dorm need to apply firstly and the international department will arrange room depending on the room avaliable.