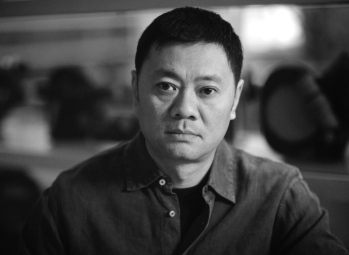 Wang Jing - Dean of the International Program
Wang Jing is a Film Director, Born at Xuzhou (Jiangsu Province) in 1966. He is a professor and Dean of the Cinematography Department of the Beijing Film Academy. He co-produced the documentary Fading Reindeer Bell (16mm) in 1998, and directed the documentary Yao (DV) in 2001. His 2003 TV movie Life and Noodles (16mm) won the Best TV Movie Director Award at the 11th China University Student Movie Festival in 2004. The same year, Wang wrote, directed and co-produced the feature film The Last Level (FEFF 2005). Later he alternated documentaries and feature films, among Invisible Killer, screened at FEFF 2010. In 2011 he directed two feature films: Something about Kids, which won the Best Chinese Children's Film Award at 11th China International Children's Film Festival, and Vegetate, which won the Best Digital Movie Award at the 18th China University Student Movie Festival (2011). FengShui in 2012 was nominated at the Tokyo International Film Festival.
Li Wei –Program Director of International Program
Li Wei is currently the Vice-Dean of the Cinematography Department. He graduated from Beijing Film Academy's Cinematography Department in 1997 with a Bachelors Degree. He received a Masters in the Art and Technology of Cinematography in 2000 and went on to receive a PHD in Film Education in 2011. He is a member of the Society of Cinematography and the Society of TV Directors. He has directed "The Sorrowful Soul of TengChong" in 2006.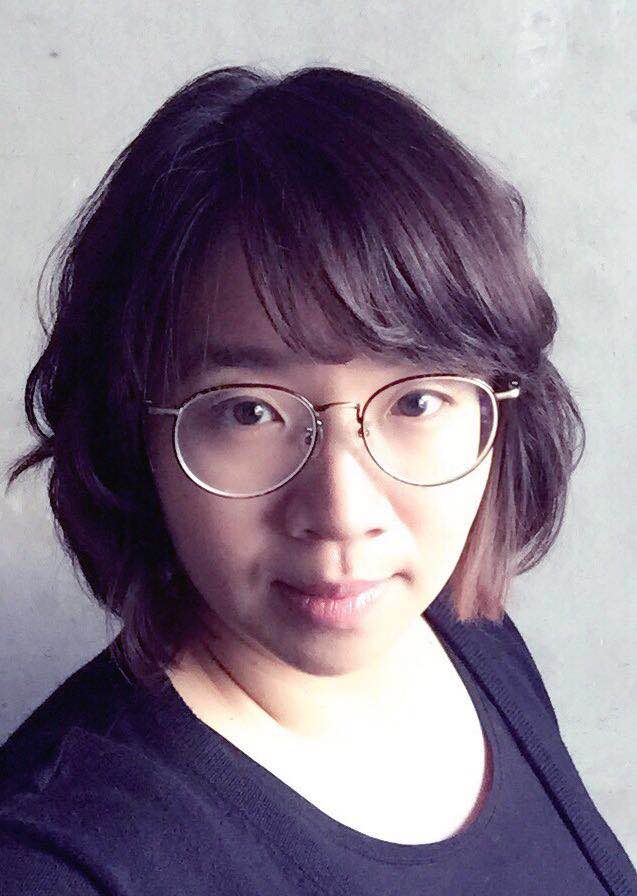 Zhang Jie (Sunny) – Secretary of Cinematography Department
Sunny received her Bachelor degree in 2005 in History and she got her Masters in Modern World History in 2007. She is currently the Manager of the One-year program at the Beijing Film Academy's Cinematography Department.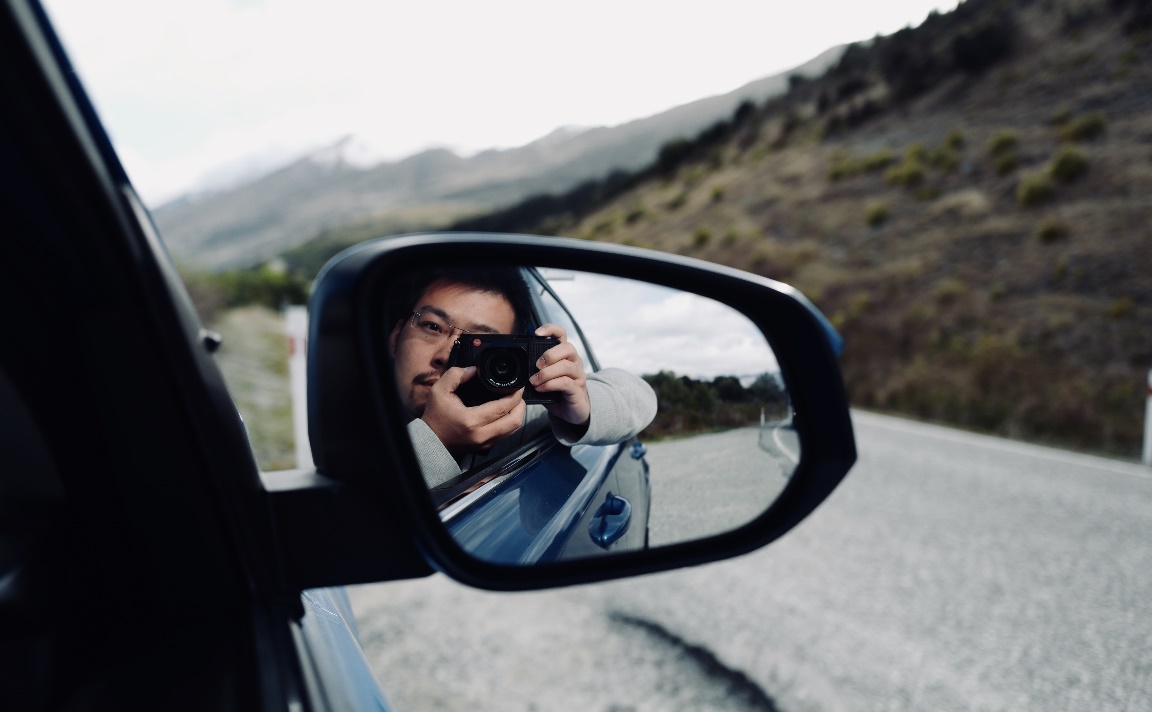 Gao Yang ( Joseph) - Manager of students and Manager of International Program
Gao Yang is currently a teacher and Manager of students in the Cinematography Department of the Beijing Film Academy. A M.F.A degree graduate in the department of cinematography , Beijing film Academy. He work as a cinematographer and has shot several films , documentaries and TV-commercials.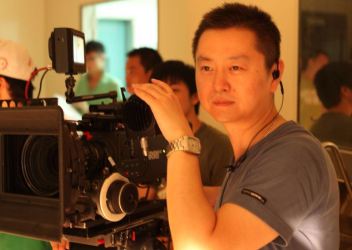 Lin Tao– Professor of Photography
Lin Tao is a Member of the Chinese Society of Cinematographers and is a Film Director for Dreams of Dragon Pictures. He has a B.A. and M.F.A. from the Central Academy of Fine Arts and a Ph.D. in Cinematography from the Beijing Film Academy. He was the Cinematographer of two feature films "Privacy Coffer" and "White Cotton" and now teaches with both local and international students.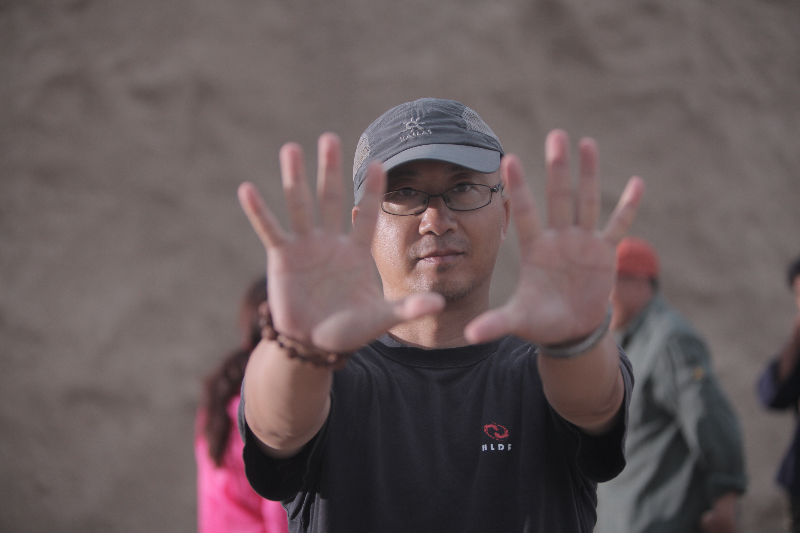 Li Quan Sheng – Professor of post-production
Li Quan Sheng is a member of the Chinese Society of Cinematographers and is a Supervisor of Visual Effects. He graduated from the Beijing Institute of Technology in 1991, obtained his Masters degree from the Chinese Academy of Science and got his Ph.D of Literature from the Beijing Film Academy. He has worked on several film productions including 'Fall of Ming' and "A World Without Thieves".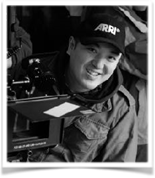 Yuan Jiaping - Professor of Cinematography
Dr. Yuan Jiaping is an associate professor and he has worked in the Beijing Film Academy Cinematography department since 2006. Dr. Yuan teaches film technology about lens, filter, digital camera and exposure for undergraduate and graduate programs. He always receive praise for his teaching enthusiasm and his expertise form the students. He won a PhD degree from BFA in 2010. He has lots of experience in shooting feature films, TV serials, Documentaries and commercials as DoP.
Education
Communication University of China- BA Director of Documentary 1994-1998
Beijing Film Academy-MA Film technology and art 2001-2004
Beijing Film Academy-PhD The theory of film art 2006-2010
work experience as teacher
Beijing Beijing Film Academy Cinematography Department
Associate professor —2006-now
Beijing Communication University of China College of Film and TV Art Photography Department Lecturer — 2004—2006
Beijing Communication University of China College of TV Photography Department Lecturer — 1998—2001
Filmography-DoP for Feature Film
Old house in Xiguan 2017, The return of famous director 2016, Black Butterfly 2016,
Beijing time 2015, The love of twin cities 2015, The sky in Hakka earth building 2013, A life full of love 2012, The barber shop in mountain 2012, Everlasting Broadcasting 2012, The Brother 2011,Little brotherhood detective 2007, The second of the world 2007
DoP for TV serials
Four ladies 2014, Roaring flame 2011
Cinematographer for Documentary
Beijing Olympic official film 2008, Sky of Edinburgh 2006
Zhu Yunfeng– Professor of post-production
Zhu Yunfeng, received the Ph.D. degree in Ins. of Image and Graphics, Dept. of Electronic Engineering, Tsinghua Univ., in 2011, major in Image Based Rendering. In June 2011, he became a teacher at theCinematography Department of Beijing Film Academy and teaches Digital Video Engineering for both local and international students.During these years, He has also participated in the works of several digital films post production, such as FengShui,Fall of Ming,The Sky in Hakka Earth Building and Beijing Time.His research interests are mainly in the theories and applications of digital video processing, such as digital film post production work flow, digital video parallel rendering and digital color management.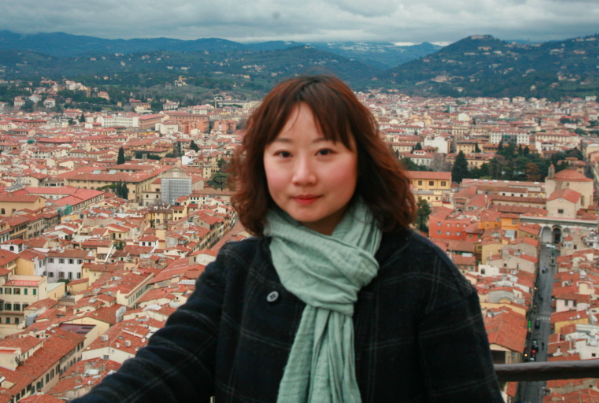 Liang Lihua – Lecturer of Chinese Culture
Liang received her B.A. in Chinese Language and Literature from South China Normal University in Guangzhou, her M.A. in Film Aesthetics and her Ph.D. in Filmology from the Beijing Film Academy. She has worked as a scriptwriter for both TV and feature films. Currently, she is a lecturer who teaches " Chinese Culture ".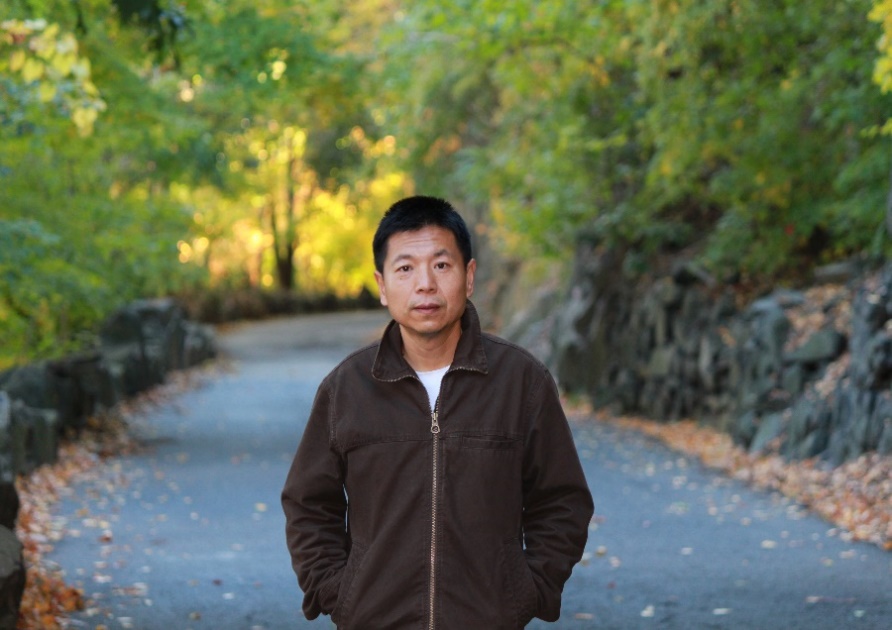 Wang Yan– Professor of Cultural Comparison
Yan Wang is professor of Cultural and Film Studies. His research and teaching crosses the boundaries of film, new media visual studies, critical theory, the American Studies, and twentieth-century Continental novel theory. He taught courses such as "the Holocaust Film Studies", "Hollywood Films and the American Culture", "Philosophical-spiritual Probings of China", "Western Civilization with Chinese Comparisons", and "Urban Space and the Visual Representations" in China and the United States. His Book Publications include Once Upon a Time in America: the Historical Films of Hollywood (Beijing: SDX, 2010) , After Auschwitz: The Holocaust Film Studies (Beijing: SDX, 2007), and Novelistic Temporality and Modernity (Beijing: Fltrp, 2007). His articles on digital cinema, American cinema, the Cold War films, and Urban Studies have appeared in numerous Academic journals.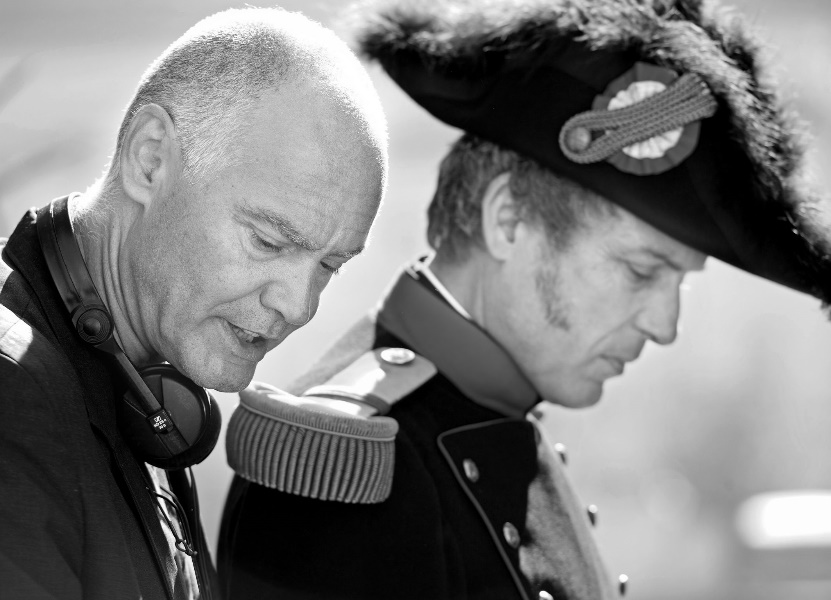 Dominique Othenin-Girard – Professor of Directing
Dominique Othenin-Girard is an independent film director, scriptwriter and producer. A MFA graduate of the London Film School, he has directed over 30 films for cinema and television in the USA, UK, France, Italy, Germany, Switzerland. His filmography includes After Darkness, a nomination for Golden Bear at Berlin Film Festival and the blockbuster Halloween 5: The Revenge of Michael Myers. Throughout the course of his career he has given classes, workshops and seminars on storytelling, directing in many universities around the world.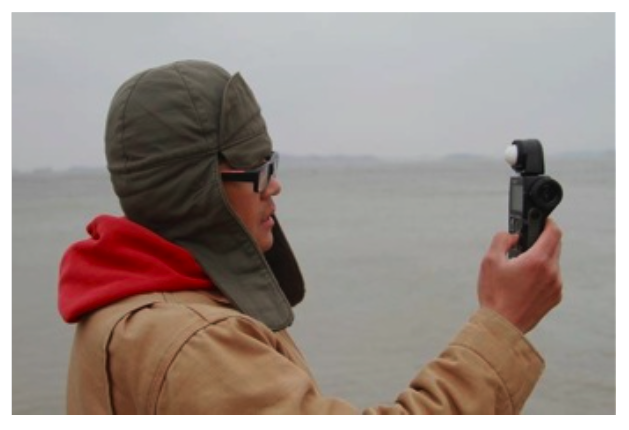 Rao Xiaobing – Professor of Visual Narrative
Bing Rao is a producer, screen writer, director and award winning cinematographer. He has BFA (1993) from Beijing Film Academy and MFA (1998) from New York University. He was nominated for Best Cinematography Award for Jin Ji Film Festival (Chinese Academy Award) in 2005 for China Film Group's Black & White epic film "Zhang Si De". He has functioned as DOP for numerous feature films for China film Group, and feature films directed by Dolph Lundgren( distributed by Sony Classics). He has worked at NYU Kanbar Institute of Film and Television Graduate Division as an Adjunct Professor teaching cinematography and has been teaching International class Visual Narrative at Beijing Film Academy since 2013. He is also currently serving as the Academic Consultant of New Media Program at Beijing Film Academy Modern Creative Media Institute.
Yingxia Huang - Professor of Sound Design
Yingxia Huang graduated with a B.A. degree in Sound Recording and a Masters in Sound Design and Theory from the Beijing Film Academy. From 1983 to 1988 he worked at the Xiao Xiang Film Studio as a Sound Recordist. From 1991 till now he's taught Sound Production, Sound Design and Theory. Currently he is the Dean of the Graduate school.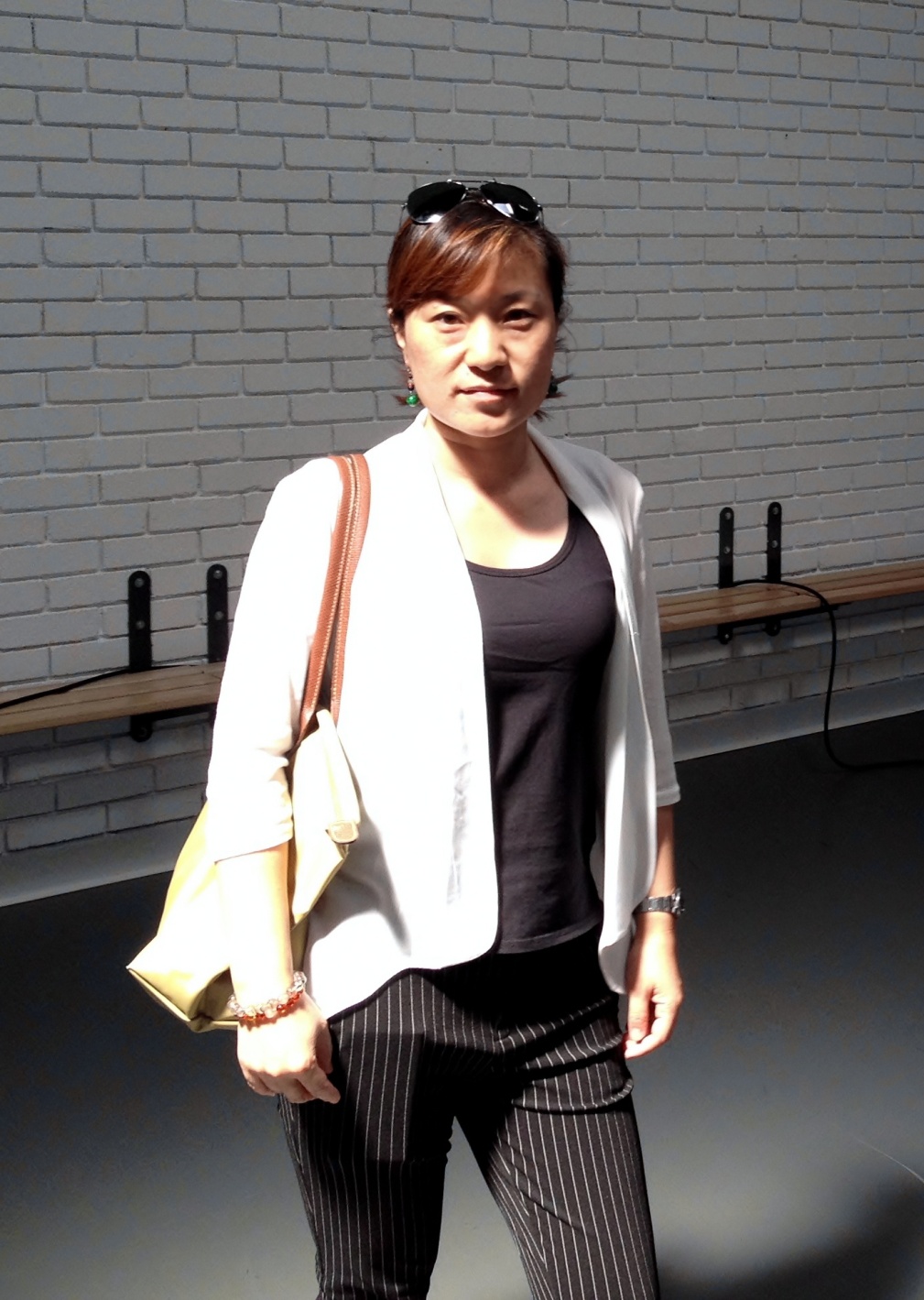 Wang Hongxia – Professor of Film Sound
Wang Hongxia is the associate professor who is teaching in the Central Academy of Drama. She was studying for 7 years in Beijing Film Academy and received the Master Degree in Film Sound Technology and Practical Theory in 2001. And went on to receive PhD in Film study in 2013. She took part in many TV series on sound making and made a film as a sound designer in 2004.
He Yang – Lecturer of Post-production
He Yang has an undergraduate degree from Beijing Film Academy's Cinematography Department. And he ­ got his Diploma of Digital Visual Effect in Capilano University. After that he receive his M.F.A. in Beijing Film Academy. Now he works as the deputy general manager of Cinerent Beijing LTD. He has lots of experience in the post-production of film industry, such as Game of Thrones (TV Series 2011 – Present), Once Upon a Time (TV Series 2011 - Present), Falling Skies (TV Series 2011 - 2015), Arrow (TV Series 2012 - Present), Hemlock Grove (TV Series 2013 - 2015), Banshee (TV Series 2013 - 2016), The 100 (TV Series 2014 - Present), The Flash (TV Series 2014 - Present), Lucifer (TV Series 2015 - Present), Wayward Pines (TV Series 2015 – Present), Blindspot (TV Series 2015 - Present), The Man in the High Castle (TV Series 2015 - Present), Quantico (TV Series 2015 - Present), Crouching Tiger, Hidden Dragon 2: Sword of Destiny (Feature Film 2016), Timeless (TV Series 2016 - Present), Lemony Snicket's A Series of Unfortunate Events (TV Series 2017 - Present).
Joewi Verhoeven–Lecturer of Cinematography
Joewi Verhoeven was born in the Netherlands but moved to Beijing when he was 18. He studied Cinematography at the Beijing Film Academy and is now primarily active in China as a director of photography. Verhoeven has shot several award-winning (short) films, music videos and commercials, most notably the Chinese independent feature film "Nezha" and the short narrative "Singer Not The Song" which won the Cinerent award for best cinematography.
Jordan DeFazio – Lecturer of Scriptwriting
Jordan has a B.F.A in Film Studies from the University of Concordia in Montreal, Canada. He attended the New York Film Academy's producing program and later went on to study a year of his Masters in Directing at EICAR, the International Film School of Paris. Currently, he is a working screenwriter.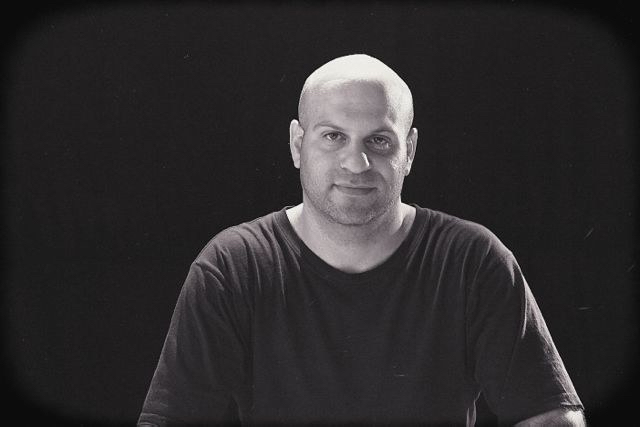 Yaya Rotem– Lecturer of Cinematography
Yaya has an undergraduate degree from Beijing Film Academy's Cinematography Department. He also attended the Chinese language program at the Beijing Language and Culture University. He's currently working as a cinematographer, editor and director for various productions.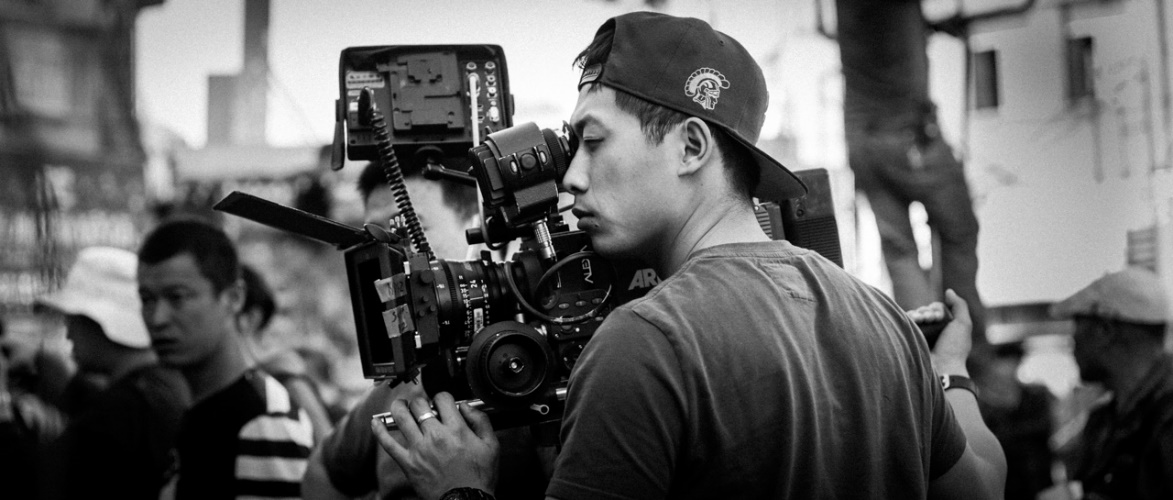 Libo – Lecturer of Cinematography
Li Bo, PhD, graduated from Cinematography Department of Beijing Film Academy. Attended AFA(Asian Film Academy) of Busan International Film Festival in 2010 and Golden Horse Film Academy of Golden Horse International Film Festival in 2011. He have been to Chapman University in California, USA as a visiting scholar in 2015.
Li Bo is a certified trainer for ARRI cameras. As a cinematographer, he finished several feature films, Forever Love, The Black Butterfly, Bleeding Cuckoos. And he also filmed many TV commercials and short films.
Published paper:
"Interdisciplinary——Film Education Study in New Age of Filmmaking",
"Film Education and 'Internet Thinking'".
Thesis paper for PhD: "Is Technic Still Important? ——How to Train a Cinematographer in the New Age".
Bao Xue – Lecture of Film History
Prior to joining BFA, Bao Xue received a MA degree in Screen Studies from the University of Wales in 2007, after having completed a BA degree in Media Production. In department of cinematography, she teaches undergraduate students world film history, includes the historic events, movements and case studies of national cinema. Her main research to date has focused on contemporary directors in Mainland of China, Hong Kong and Taiwan, particularly on cinematographic aesthetics and narrative strategies of their works.